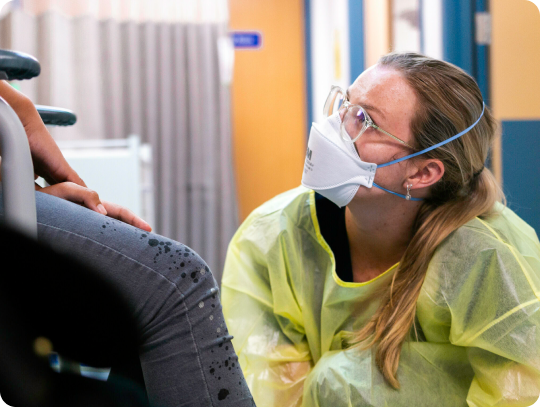 When should I come to the Urgent Care clinic
If you need urgent care for an injury or accident, our qualified medical centre team can support you with a range of services. So whether you've had a sports injury, fall, accident or wound, our A&E is open every day until late to help. Search our service directory for more information on the types of urgent care East Care provides. Or contact us directly.
Fractures (Broken bones)
Wound care
Minor burns and scrapes
Sprains and strains
Urinary tract infections
Minor injuries
Covid 19 vaccination
Diarrhoea, nausea and vomiting
Bites
Stings & minor allergic reactions
Plaster casting
Eye problems
Abdominal pain
Head Injuries
Aclasta infusions
The East Care Medical Clinic is located at 260 Botany Road, Howick 2013, Auckland
A one-stop shop for your family's healthcare needs, the East Care medical centre has a range of onsite health services. Serving the Howick community for more than 30 years, you'll find the health services you need at East Care in Auckland.
Easy, Accessible Parking. Plenty of parking is available right outside the East Care Medical Centre. Drive in from Botany Road. Naturally, we have wheelchair access and accessible parks by the front doors. Also, there is parking around the back of the building, near the Specialists Centre.
East Auckland's one stop emergency medical centre for all your healthcare needs
At our Botany Road premises, we offer a number of onsite services including A&E, a Pharmacy and Radiology to ensure your visit to the Centre is as stress free as possible.
Our A&E clinic is open late, everyday. A Health hub for all your Accident & Medical needs.
Whether you need urgent A&E care or casual medical services, we can help. Our East Auckland community has trusted the East Care team for medical care since 1989.
The growing health hub centre has a range of Urgent and Non-Urgent care services, Nurse-led clinics, Specialists and wrap-around services.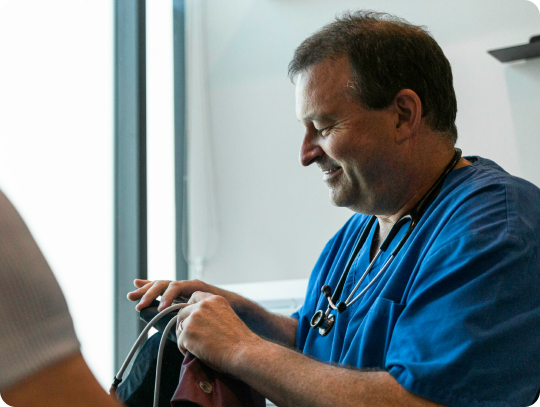 Just an email to thank you for the great service we received this morning. I brought my 1 and 5 year old boys to have a RAT test done (I was worried that I wasn't doing it properly at home). It was a quick process and the nurse that came out to do the tests was so lovely and gentle with the boys, which made the experience a lot better than I imagined!
Review from Cemplicity
Very grateful for the amazing care from all staff. It is good to actually be able to see medical staff keep up the good work
Review from Cemplicity
Fantastic. Dr Woodward and all the nurses were lovely.
Review from Cemplicity
Excellent service thanks for your friendly staff and thanks for looking after my son cheers.
Review from Cemplicity
This is just to say a big thank you for the kindness & excellent care I received on Wednesday when I had the need to visit the clinic. The staff were kind & professional in spite of being run off their feet! Thank you so much - everyone was wonderful!
Carl B
I brought my daughter to East Care on Botany Road yesterday (2nd of May) a bit after 6 pm as she had a severe allergy to milk. I wanted to say a huge thanks to the doctor and 2 nurses on duty at that time they all went above and beyond to treat my daughter. One of the nurses was due to go for her break but she stayed back. They always used kind words and words of support. I really appreciate it. She is well and at home now.
Review from Cemplicity